ESP LTD EC-1000ET Evertune Bridge Electric Guitar
ESP LTD EC-1000ET Evertune Bridge Electric Guitar
Sign up for price alert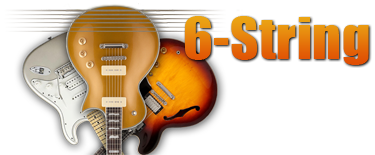 COUPON OFFER
We have no affiliation with Project Mexico & St Innocent Orphanage. We met the them, thought they were doing a good thing and felt it was important enough for us to help make people aware of what they are doing. On your honor if you make a donation to them please feel free to use the Coupon Code "HOPE" during checkout on our site to receive 20% off your order. Have a Great Holiday and Please visit Project Mexico & St Innocent Orphanage to learn more about what they are doing and to help make a difference. The donations are done online directly to them not us, there is a link on the top right hand side of their site.
Details
Details
The New ESP LTD EC-1000ET Features:
Set-Neck Construction
24.75" Scale
Mahogany Body
Maple Top
Mahogany Neck
Rosewood Fingerboard
42mm Standard Nut
Thin U Neck Contour
24 XJ Frets
Chrome Hardware
LTD Tuners
Evertune Bridge (F model)
EMG 81 (B) / 60 (N) Active p.u.
Finish: BLK (Black)
Controls:
3-Way Toggle
Bridge Volume
Neck Volume
Master Tone
With certain key exceptions, electric guitar technology has not changed drastically in the last 50-plus years. However, the EverTune Bridge represents a whole new way of approaching the art and science of keeping guitars in tune, at all times, under all conditions.
EverTune is an all-mechanical system, with springs in the guitar's body that provide constant tension to the strings. The result: you not only maintain excellent tuning from day to day, but your guitar's intonation is amazingly accurate at all points up and down the neck. You don't have to change your playing style or any degree of expression while remaining in pristine pitch at all times.
With an EverTune-equipped LTD like the EC-1000 EVERTUNE or MH-1000 EVERTUNE, you can be confident that throughout a grueling gig or a long recording session, your guitar will remain in tune regardless of the temperature and other conditions. Huge string bends? No worries; the strings are under constant tension so that no matter what happens, you can always focus on playing, and not worrying about tuning.
Video Below is of the MH-1000ET, it has the same Evertune Bridge.
Additional Info
Additional Info
| | |
| --- | --- |
| Manufactures Model Number | LEC1000ETBLK |
| Series | ESP LTD EC |
| Series Level | 1000 |
| UPC | 840248026260 |
| Condition | New |
| Body | Solid |
| Dexterity | Right-Handed |
| Frets | 24 Frets |
| Neck Construction | Set-Neck |
| Scale | 24.75" Scale |
| p.u. | EMG 81 (B) / 60 (N) Active p.u. |
| Controls | 3-Way Toggle, Bridge Volume, Master Tone, Neck Volume |
| Number of Strings | 6 String |
| Color | BLK (Black) |
| Brand | ESP-LTD |
Reviews