ESP LTD EC-401 Vintage Black Sample Prototype Electric Guitar
ESP LTD EC-401 Vintage Black Sample Prototype Electric Guitar
Sign up for price alert
Sign up to get notified when this product is back in stock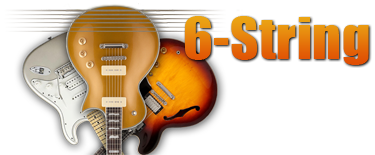 COUPON OFFER
We have no affiliation with Project Mexico & St Innocent Orphanage. We met the them, thought they were doing a good thing and felt it was important enough for us to help make people aware of what they are doing. On your honor if you make a donation to them please feel free to use the Coupon Code "HOPE" during checkout on our site to receive 20% off your order. Have a Great Holiday and Please visit Project Mexico & St Innocent Orphanage to learn more about what they are doing and to help make a difference. The donations are done online directly to them not us, there is a link on the top right hand side of their site.
Details
Details
It is a sample/preproduction guitar. ESP makes the samples to test out various colors, finishes and to show to dealers prior to the actual model being built. They take them to shows like NAMM and start taking preorders for the new years model. Some Samples are never make it into production models.

*As this is a Sample some specs may not be the same as the production model but 99% of the time they are the same.
Specifications
Set-Neck Construction
24.75" Scale
Mahogany Body
Mahogany Neck
Rosewood Fingerboard
42mm Standard Nut
Thin U Neck Contour
24 XJ Frets
Gold Hardware
Grover Tuners
TOM Bridge & Tailpiece
EMG 81 (B) / 60 (N) Active p.u.
Finish: VB (Vintage Black)
Controls
3-Way Toggle
Bridge Volume
Neck Volume
Master Tone
Additional Info
Additional Info
| | |
| --- | --- |
| Manufactures Model Number | LEC401VB |
| Series | ESP LTD EC |
| Series Level | 401 |
| UPC | 840248024853 |
| Condition | Sample/Prototype |
| Body | Solid |
| Dexterity | Right-Handed |
| Frets | 24 Frets |
| Neck Construction | Set-Neck |
| Scale | 24.75" Scale |
| p.u. | EMG 81 (B) / 60 (N) Active p.u. |
| Controls | 3-Way Toggle, Bridge Volume, Master Tone, Neck Volume |
| Number of Strings | 6 String |
| Color | VB Vintage Black |
| Brand | ESP-LTD |
Reviews
You may also be interested in the following product(s)
GoGo Tuners Blue TT-1 Chromatic Guitar, Bass, Violin, Viola Tuner
Regular Price: $29.99
Special Price $25.99
GoGo Tuners Pink TT-1 Chromatic Guitar, Bass, Violin, Viola Tuner
Regular Price: $29.99
Special Price $25.99